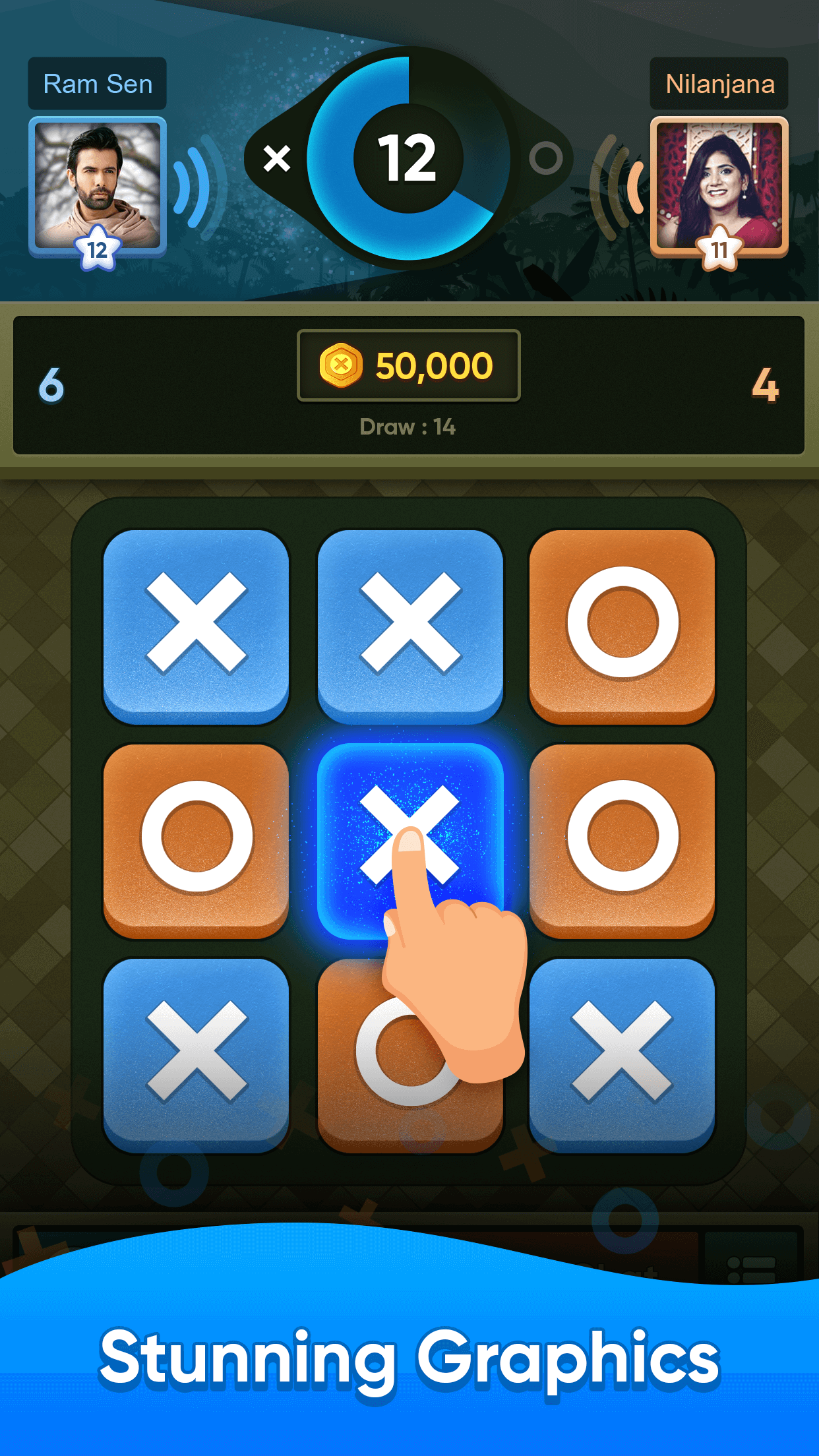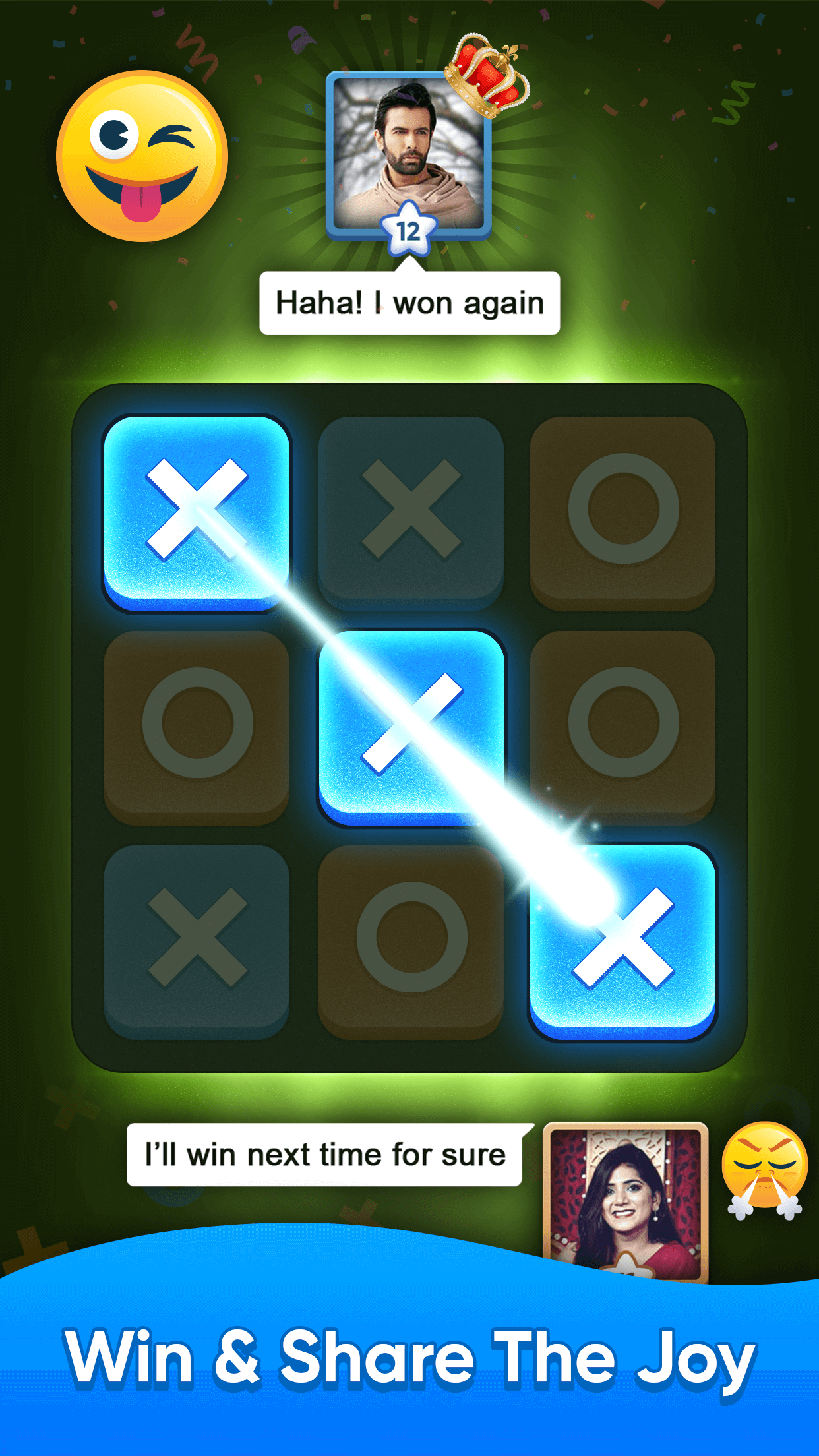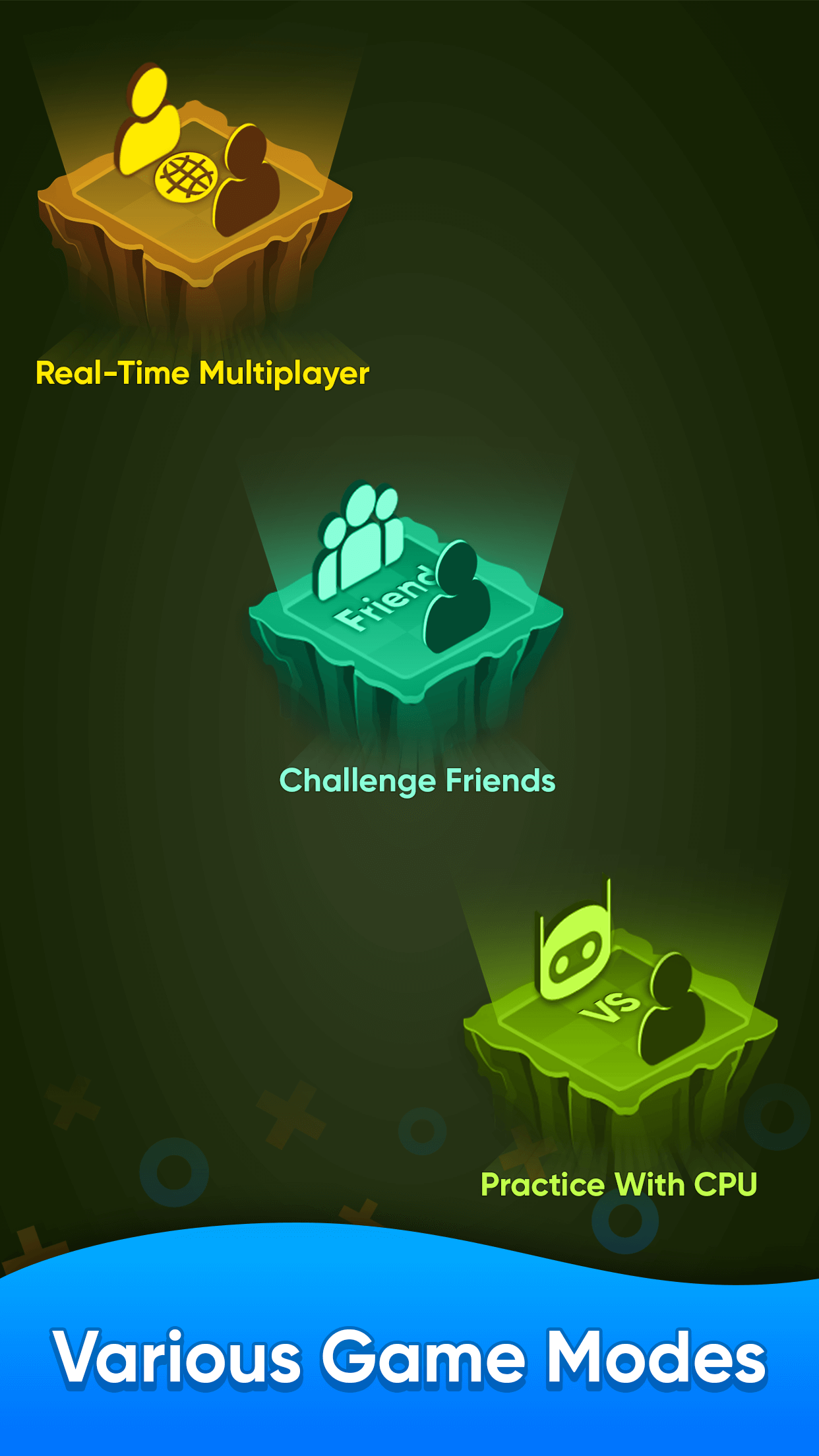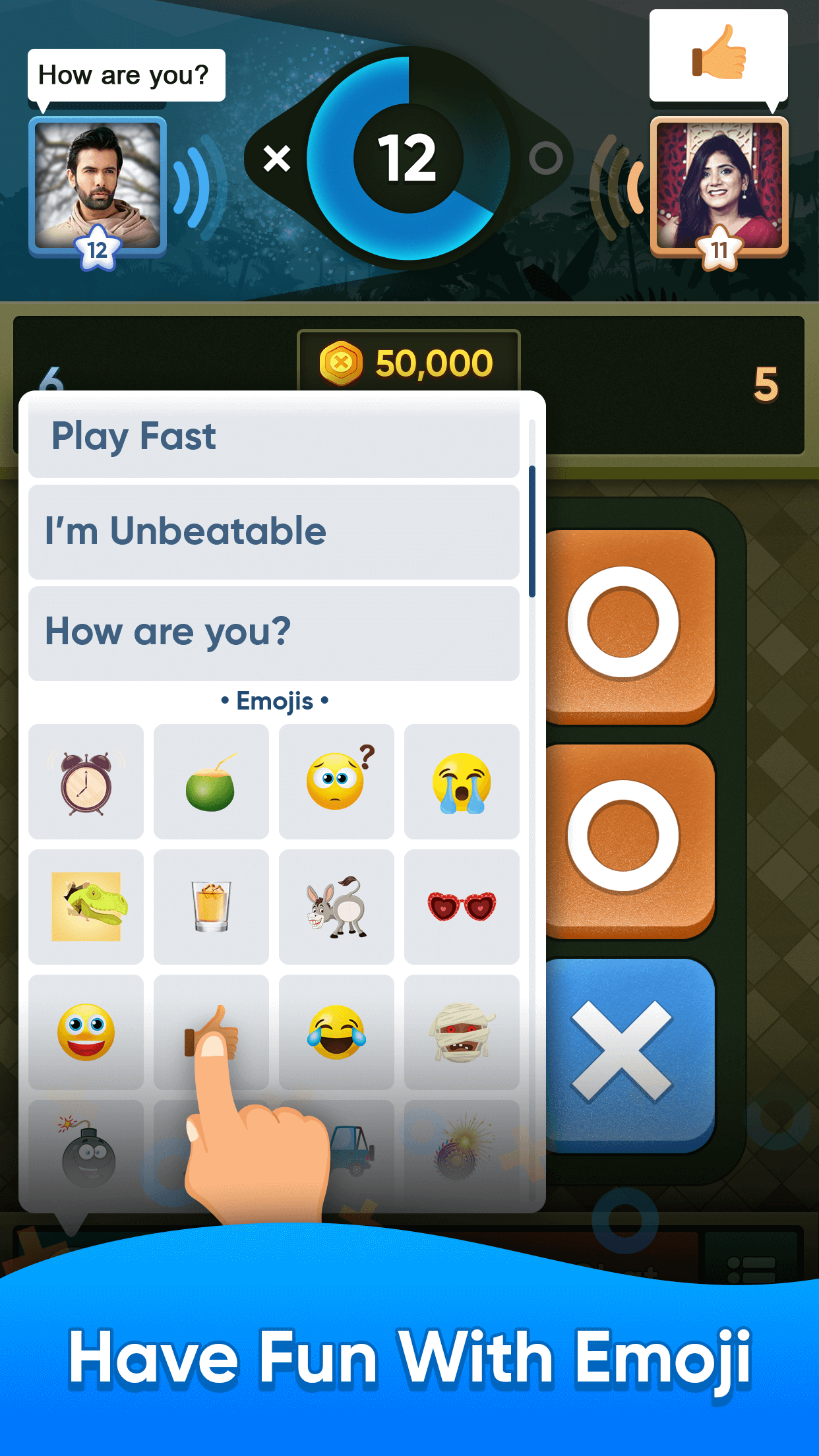 ---
GETTING INTO IT
Project Info
Play a classic tic tac toe game like never before.
Introducing Tic Tac Toe Multiplayer with Voice Chat.
Play, Talk, Chat, Strategies and Win unlimited with this on the go Tic Tac Toe Multiplayer. Invite Friends and Family members to take the thrill and excitement to a new level. Join the million active users and challenge them. Be an Ultimate King of the Tic Tac Toe Multiplayer. Are you ready to dive into the exciting world? Install the game right now.
Play Tic Tac Toe Multiplayer with millions of real users across the world. Feel the thrill of a live tic tac toe anywhere, anytime and with anyone! Download Tic Tac Toe Multiplayer now and get tons of exciting rewards like Coins and Gems. Earn lots of free Coins for various tasks like daily logins and other awesome events.
** Features **
• It's Free: Tic Tac Toe Multiplayer is completely free to play with extra in-app purchases.
• Real-time Voice Chat: Chats are obsolete, Enjoy live voice chats and take the game to the next level.
• Play With Friends: Play the game with your friends and family to get the real feel and thrill.
• Big Wins: Do you like bigger and bigger? Bet Big to Win Big is the simple rule of RR — Royal Rummy
• Private Table: Switch to private tables and play without interference.
• Chat: Send messages to players and make the game more real.
• Emoji: Enjoy animated emoji for every mood and bang those to other players!
• Smooth: Work flawlessly even in extreme conditions like 2G and 3G.
• Best Experience: Enjoy the live tic tac toe feelings with our cool interface.
** How To Play **
- Tic Tac Toe Multiplayer is played between 2 players.
- Specific coins are collected from both players, and the game begins!
- Game has a 3x3 grid containing 9 blocks. The player has to put their mark on the block.
- First player to get their 3 marks in a line (up, down or diagonal) wins the round.
- If all nine blocks are full and players aren't able to draw a line, Then the round calls a tie.
- After all rounds are complete, the player with the most score becomes the winner.
- The winner takes all the money, and a new game begins.
** Design **
- Flat themed user interface for the relative environment.
- Used extra effect gives you a better visual experience and nostalgic feelings.
- The well-defined design will give you vibes of real time playing.
** Variants **
- The game and its variants are popular in many countries and under various names.
• Tic Tac Toe
• Noughts and Crosses
• Terni Lapilli
• Tick Tack Toe
** About Phoenix Games LLP **
With over millions of users, Phoenix Games LLP is known as the creator of games that babies, kids, teens and parents love to play.
Visit us on https://www.phoenixgames.in
Share the experience of these top free games with your family, friends and social people or follow us on:
** Facebook **
https://www.facebook.com/phoenixgamesllp
** We ♥ Your Feedbacks **
message us on https://www.facebook.com/phoenixgamesllp
** Privacy Policy **
https://www.phoenixgames.in/privacymultiplayer.html
** Terms Of Services **
https://www.phoenixgames.in/termsmultiplayer.html
Amazing Features
Standlone Application with many smart and rich features.
Intuitive User Interface
Tic Tac Toe contains very intuitive, clean and easily understandable user interface
Unique Gameplay
Tic Tac Toe have very enjoyable gameplay which is perfect for relaxing and time passing
Best Strategy
Tic Tac Toe provides real time simulation which makes your brain more strategic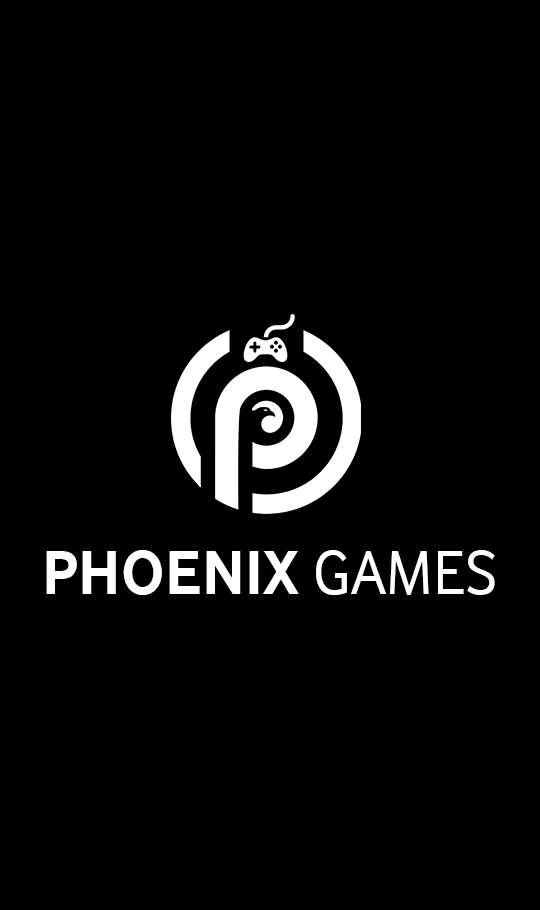 Robust User Experience
Tic Tac Toe's fast and responsiveness provides best and robust user experience to users
Revolutionary Mechanism
Tic Tac Toe is based on completely new mechanism which is revolutionary in gaming industry
Realistic Visulizations
Tic Tac Toe's next generation visualizations binds users and entertains them deeply
---
Details With Youtube Video:
---