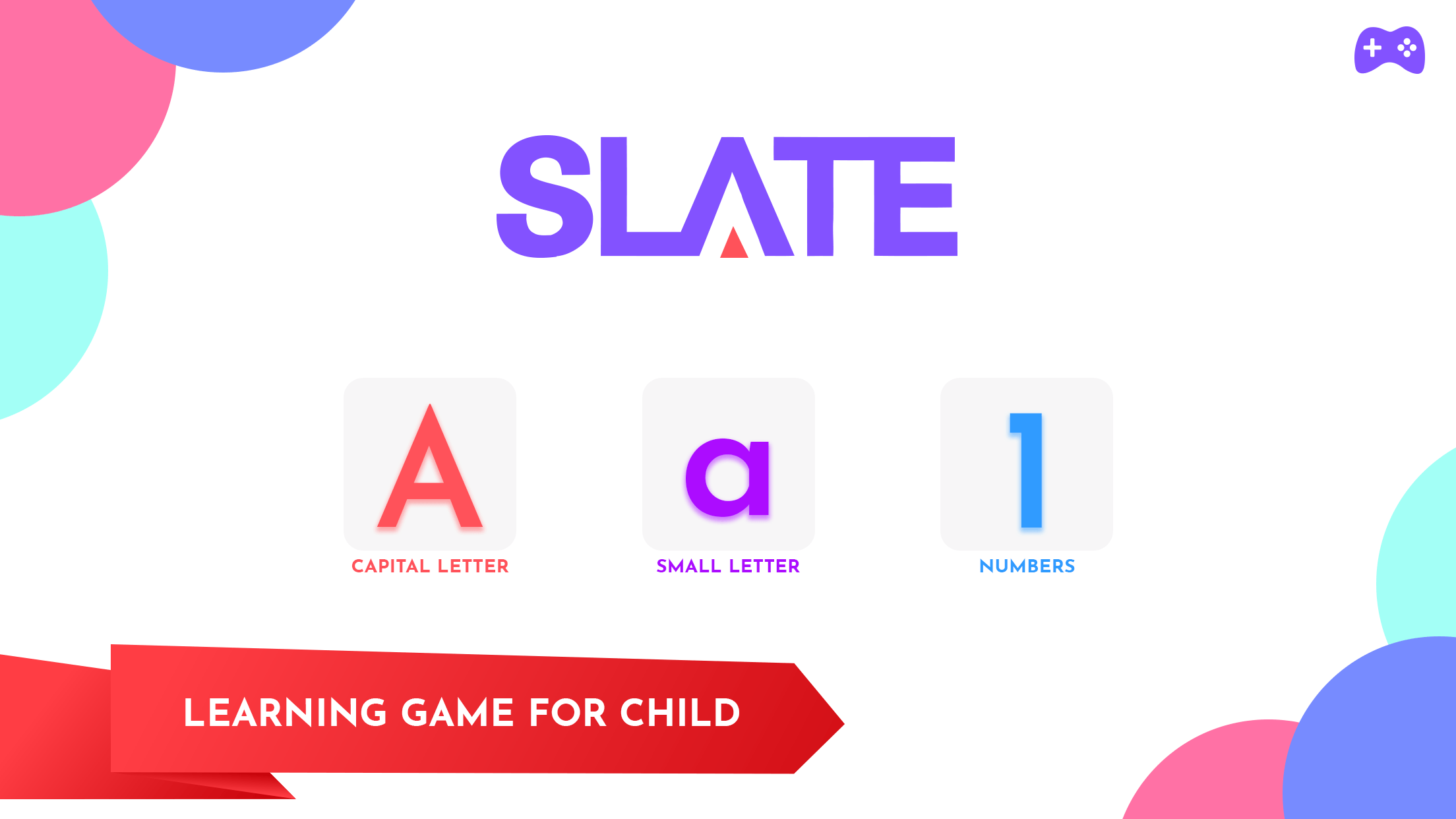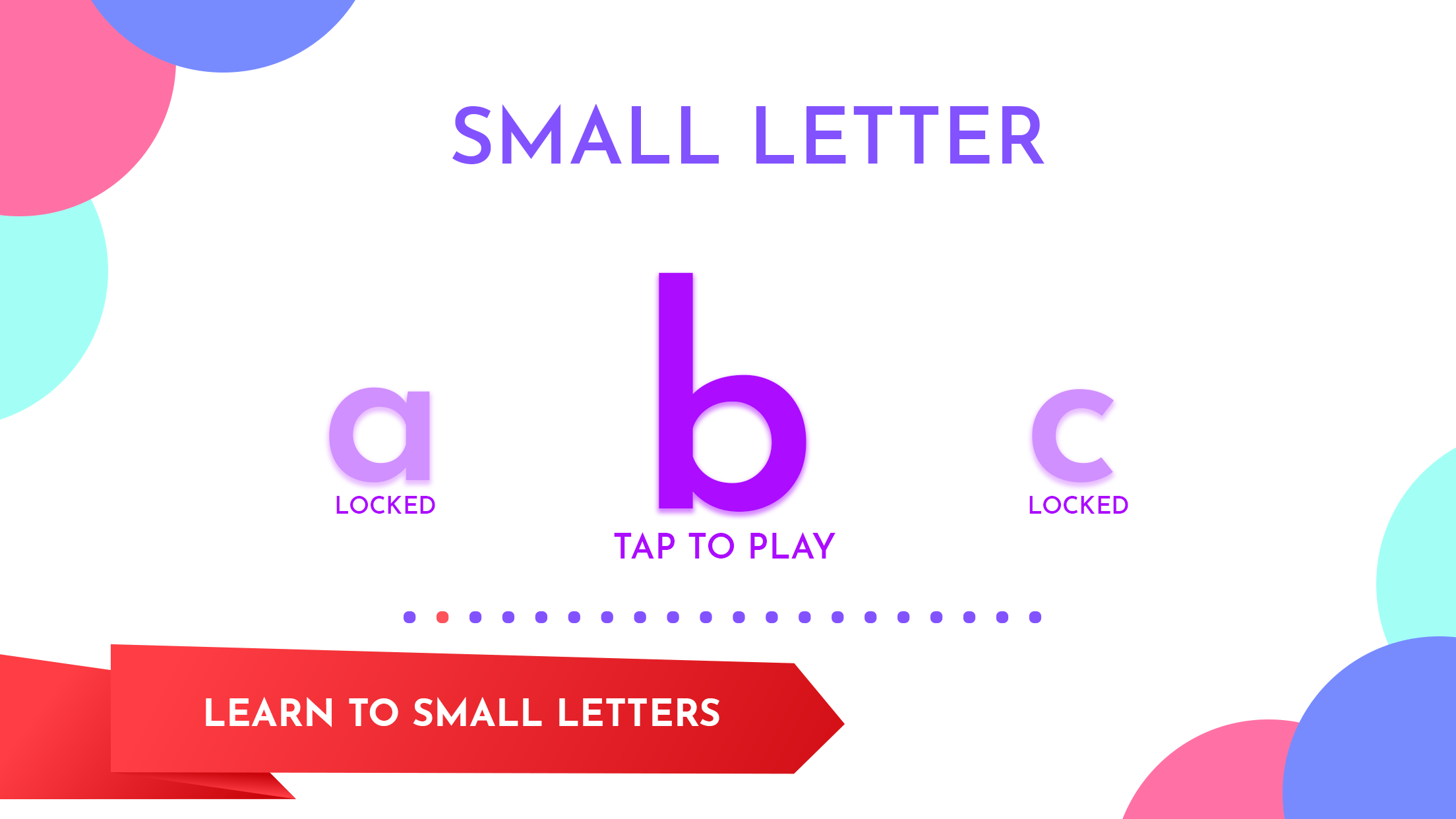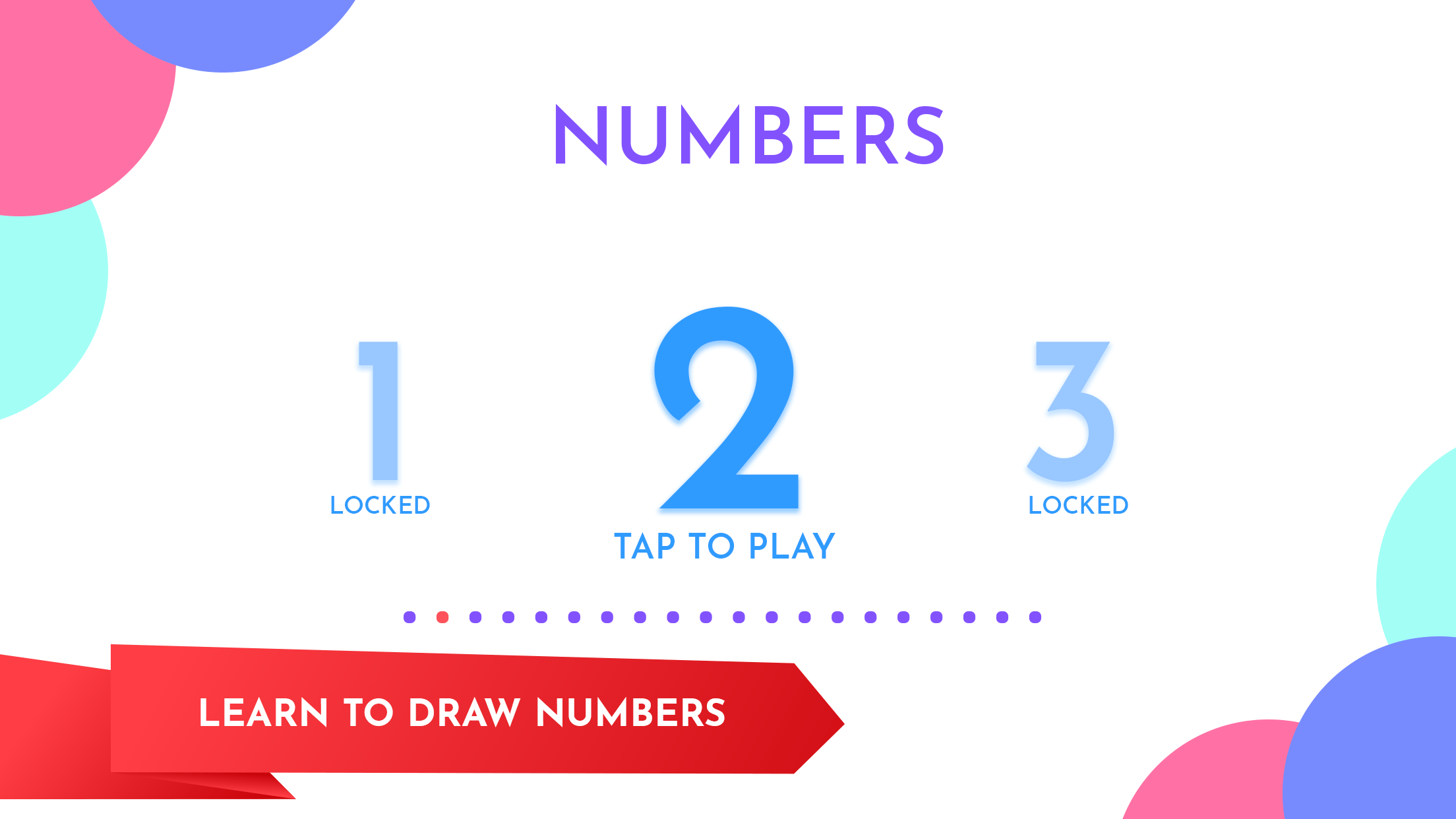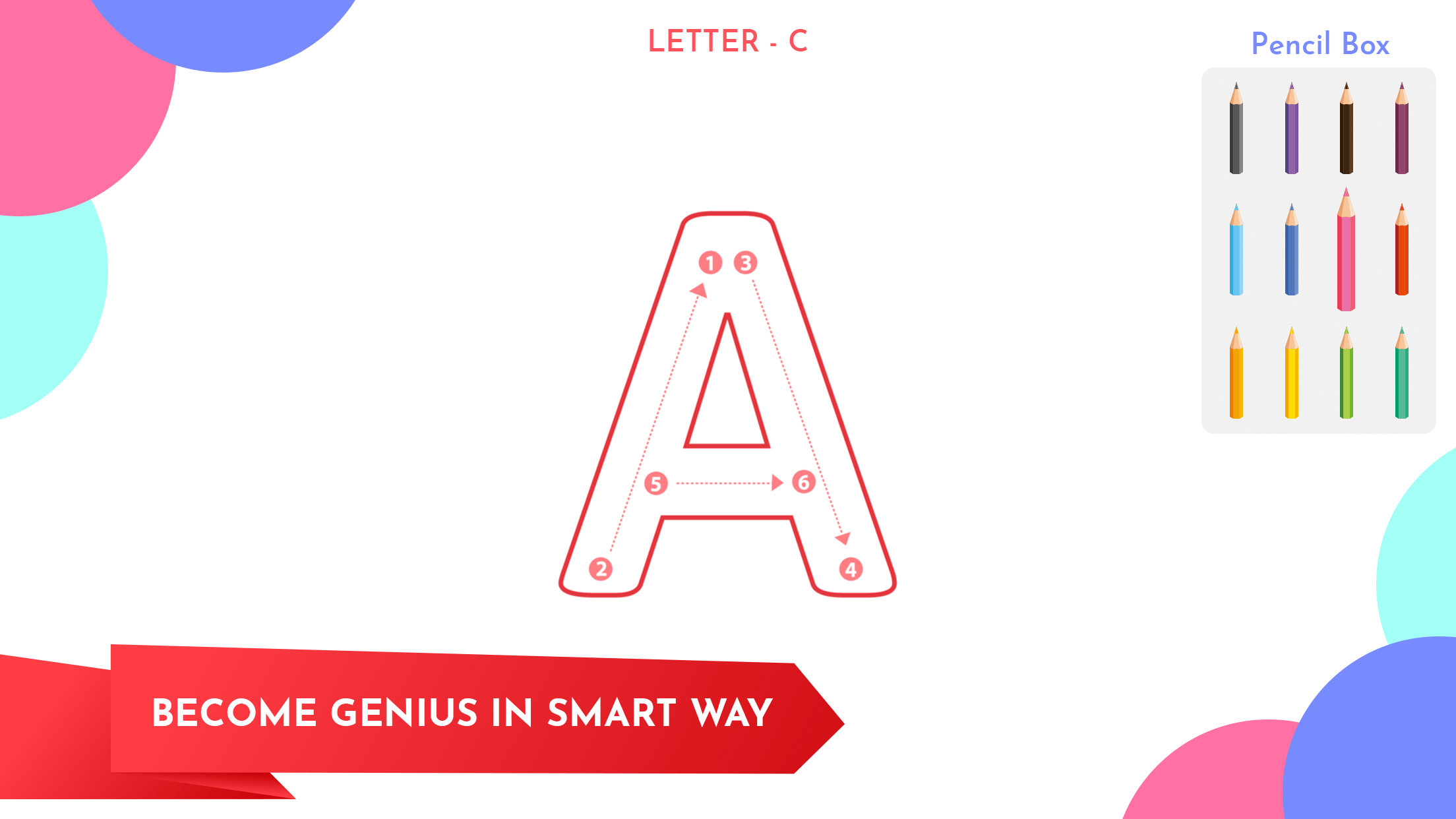 ---
GETTING INTO IT
Project Info
Looking for kids drawing games for free with alphabet games for toddlers? Try our Slate Tracing Alphabets Number - mix of drawing for toddlers with alphabet for kids!
Slate Tracing Alphabets Number – Learn the shapes of numbers with this colorful beginner's mini-game. Kids follow the bright arrow guides to trace shapes on the screen. Easy!
Fill in the Blank - An advanced game that shows numbers in a sequence with a blank spot at the end. Kids fill in the blank to complete the sequence.
Best Alphabet tracing Game. This game is designed specially for the children that known for writing the letter as drafted by the application functionality on a smart phone or tablet. So that our children can
practice alphabet number writing at any time, not only the classroom.
HOW IT WORKS :
1.Discover the Shape of all the 26 letters and numbers of the alphabet.
2.Tap the letter: learn where to start to write the letters and numbers and finish by tapping the dots
3.Tracing the letter: practice the letter trajectory by tracing games! Try it with your toddler, it's fun!
4.Write the letter: test your knowledge by writing the ABC and numbers.
EASY LEARNING:
Choose among three practice options: capital letters, lower-case letters, number!
No need to worry about the beginners with clumsy little fingers, this app is a good place to start and is more of a Free Style Mode of learning instead of being a challenge.
Features of this Slate Tracing Alphabets Number :
- Learn writing Alphabet and Numbers tracing - ABC for kids, learn Alphabets & Letters.
- Uppercase and lowercase letters to trace.
- Learn Colors while tracing letters and 123 counting.
- Learning games for toddlers age 2: ABC tracing for kids.
- Tracing alphabets slate for kids.
- Smooth Letters tracing.
- Kids Educational Game.
- Learn ABC For Preschool Kid
- For teacher it is the best way to help their student learn the letters,
- Choose Multiple Color Pencil Option too.
Teach your children in simple way with English Character
Upper Case Latter:
A, B, C, D, E, F, G, H, I, J, K, L, M, N, O, P, Q, R, S, T, U, V, W, X, Y, Z
Lower Case Latter :
a, b, c, d, e, f, g, h, i, j, k, l, m, n, o, p, q, r, s, t, u, v, w, x, y, z
Number :
0, 1, 2, 3, 4, 5, 6, 7, 8, 9
** ABOUT Phoenix Games LLP **
With over millions of users Phoenix Games LLP to be known as the creator of games that babies, kids, girls and parents love.
Visit us on https://www.phoenixgames.in
Share the experience of these top free games with your family, friends and social people.
Or follow us on…
** FACEBOOK **
https://www.facebook.com/phoenixgamesllp
** WE VALUE YOUR FEEDBACK **
message us on https://www.facebook.com/phoenixgamesllp
** PRIVACY POLICY **
As a designer of kids & Adults games, read our privacy policy here: http://www.phoenixgames.in/privacypolicykids.html
Amazing Features
Standlone Application with many smart and rich features.
Intuitive User Interface
Slate Tracing contains very intuitive, clean and easily understandable user interface
Unique Gameplay
Slate Tracing have very enjoyable gameplay which is perfect for relaxing and time passing
Best Strategy
Slate Tracing provides real time simulation which makes your brain more strategic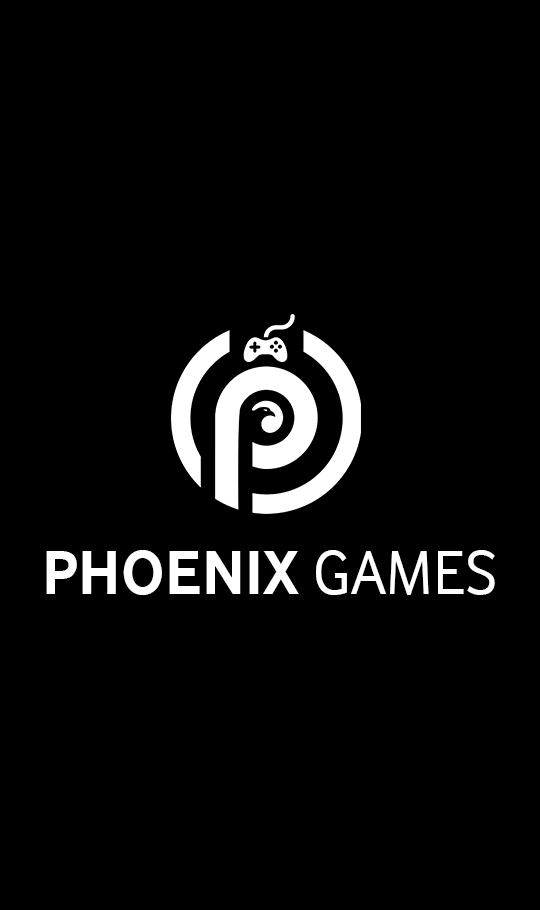 Robust User Experience
Slate Tracing's fast and responsiveness provides best and robust user experience to users
Revolutionary Mechanism
Slate Tracing is based on completely new mechanism which is revolutionary in gaming industry
Realistic Visulizations
Slate Tracing's next generation visualizations binds users and entertains them deeply
---
---