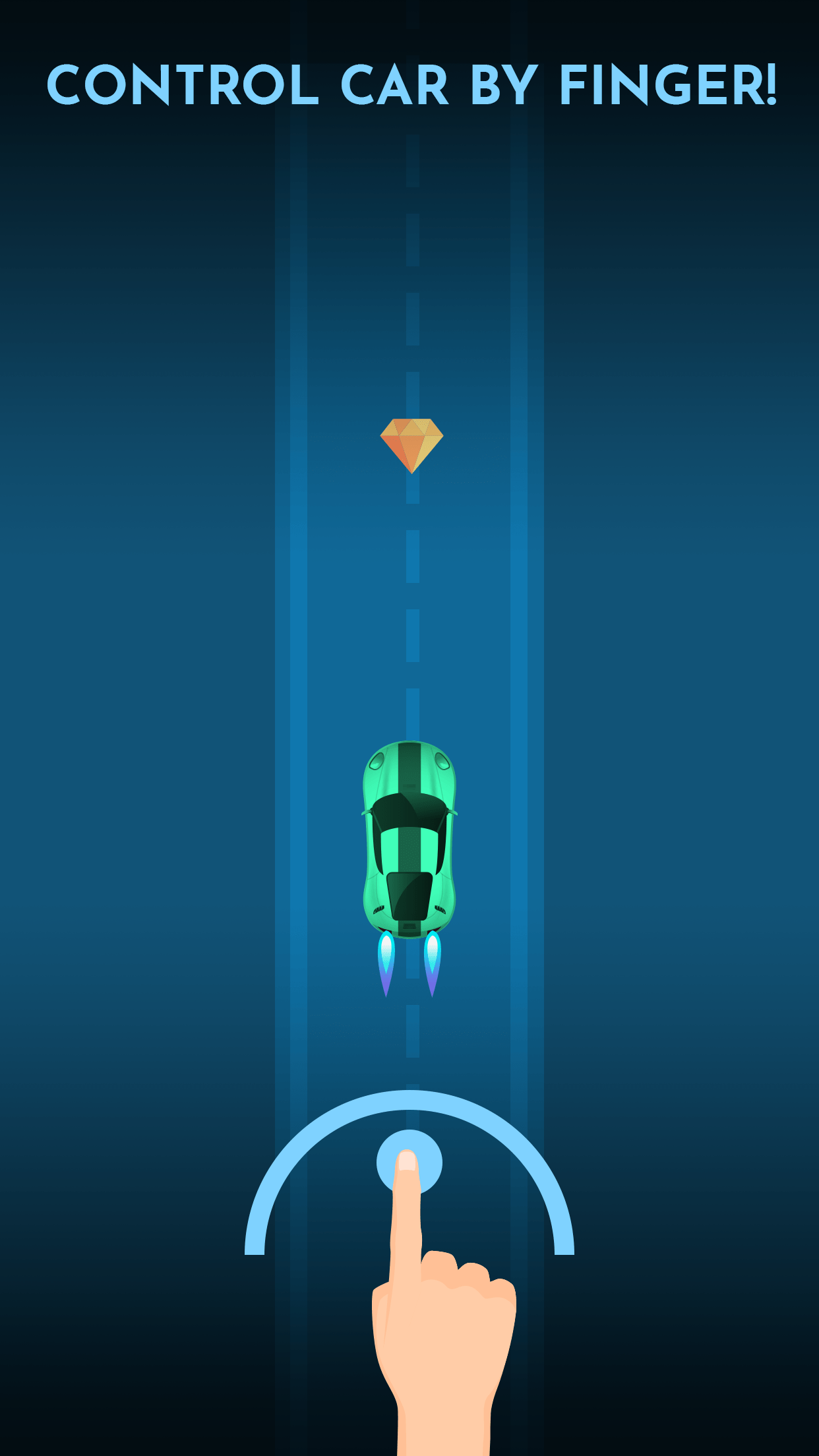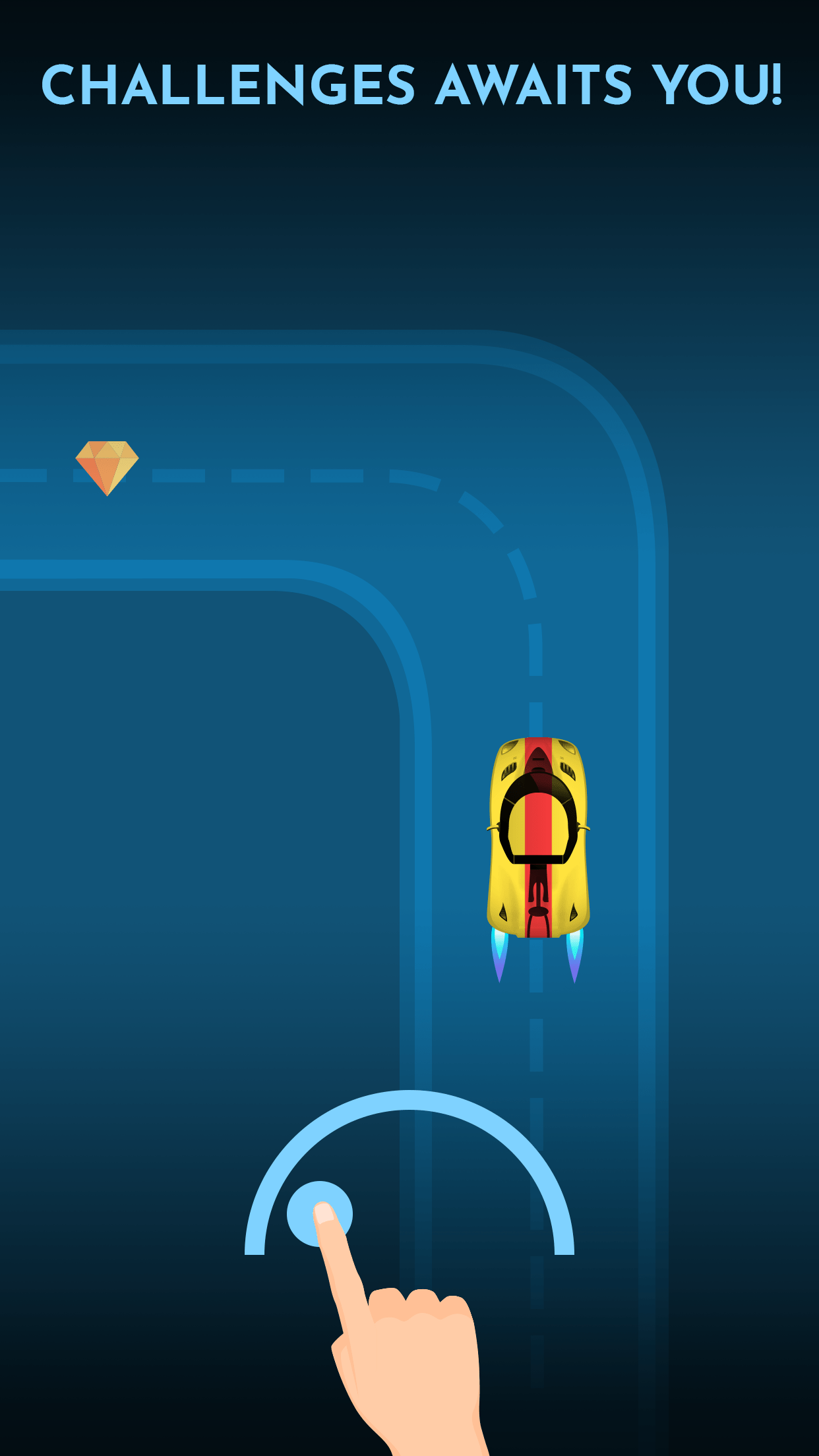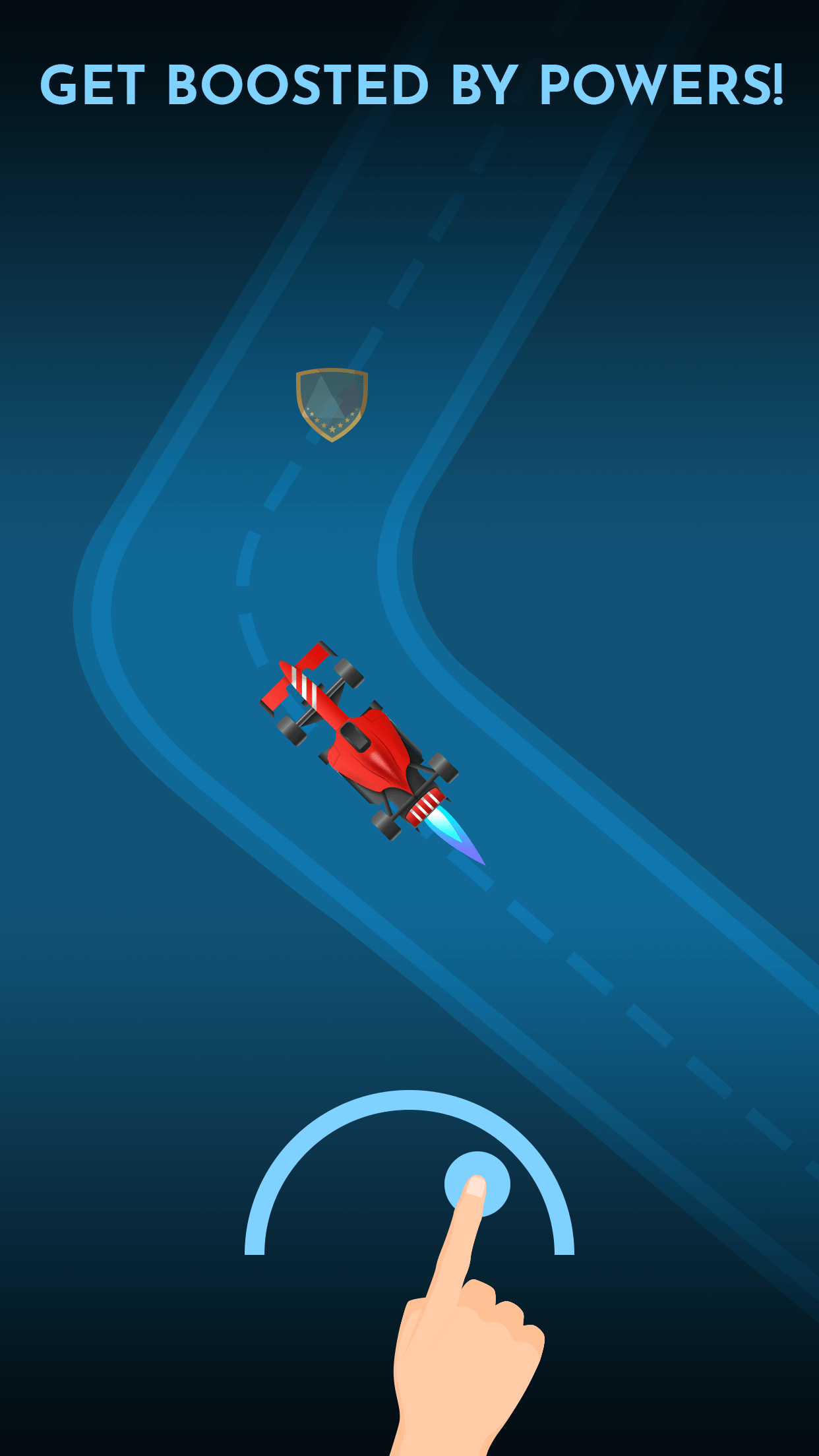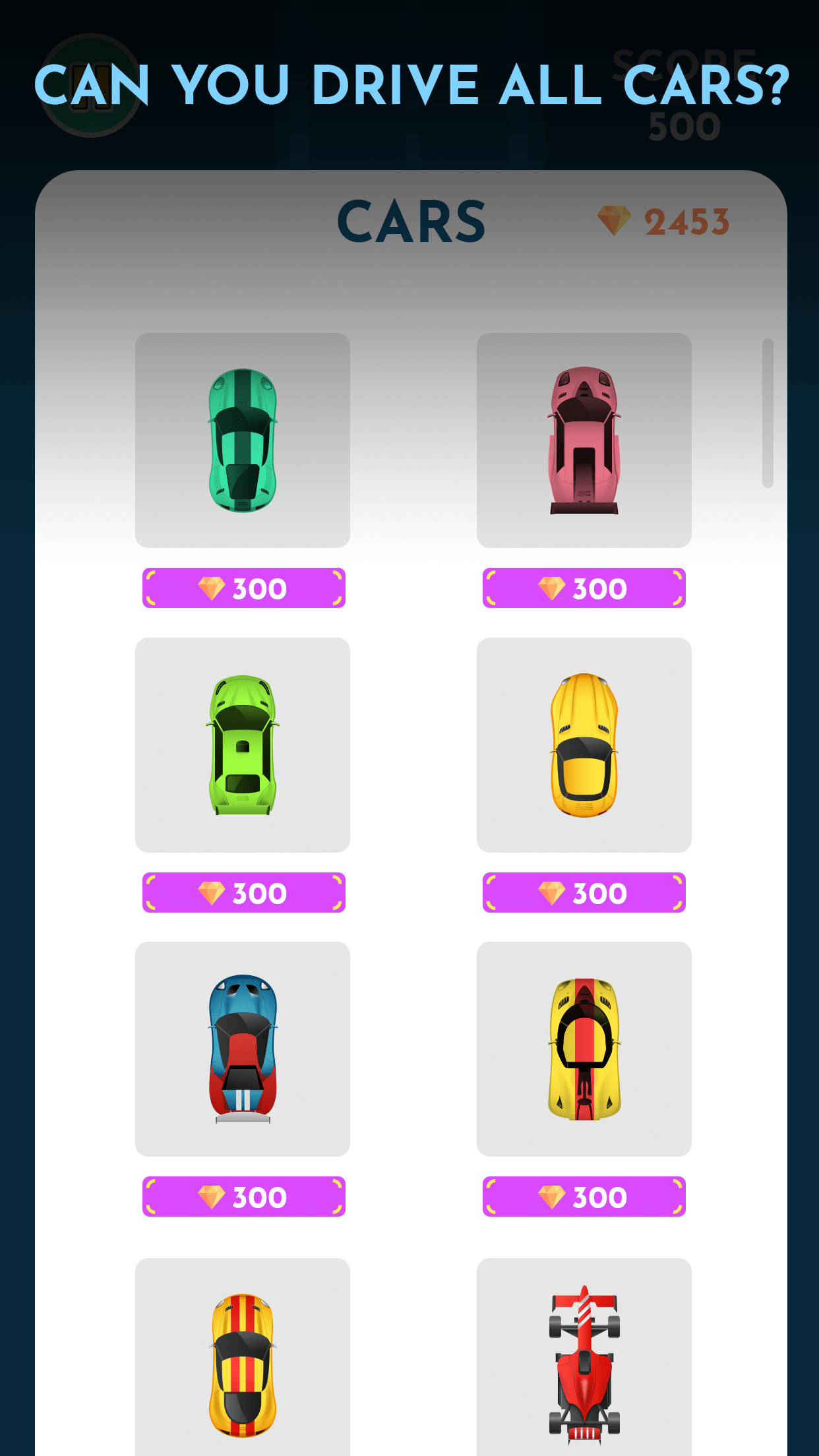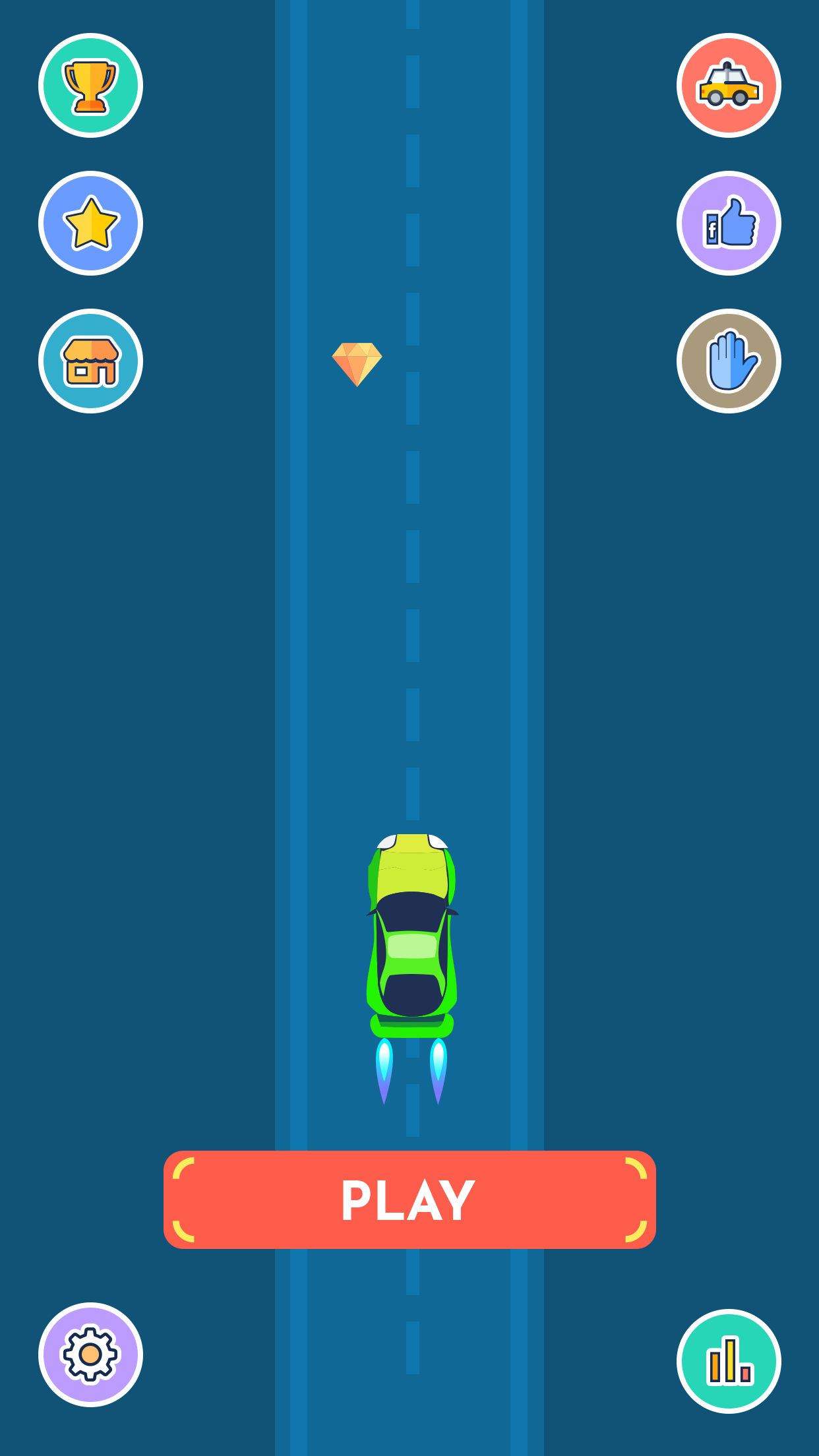 ---
GETTING INTO IT
Project Info
One Finger Driver is outstanding finger tap car control game, best time pass on your iphone or ipad. The most amazing game just tap and play it when you feel alone, check your skills and break your boredom. Easy to play but hard to master once you enter in the game zone you will definitely engage yourself for hours and hours.
Mostly One Finger Driver games are fun casual games. But our One Finger Driver games offer great fun. Spin the steering wheel to drive your car. Keep it on the road, and go as far as you can! Best game for car driving lover.If you want to feel real car driving experience you must play this game.Drive carefully on curly road without collide the corners.This is endless game and get highest score as you can. Multiple cars are waiting for you to select.Smooth control and movements.
** One Finger Driver gameplay
- Tap to start avoid wrong turns, gently drive your car on twisty road, and jump your car by single tap on right time to avoid car crash.
- Collect all the gems coming in your way, more you collect the gems more you can unlock the amazing cars, have fun with several different cars and infinite tracks.
** Features
- Amazing colorful graphics.
- Infinite twisty track.
- Single finger tap game.
- Single tap turns and jumps.
- Best time killing game.
- Variety of cars to play with.
- Collect gems to unlock more cars.
- Addictive and challenging gameplay.
- Realistic sound effects.
People just LOVE to play car racing games! There are so many types of racing games such as pixel car racings, real drift racing games, and many more. Many people love to play drifting simulator ever since the popularity of Tokyo game Drift and they want to be a hard core drifter who can drift cars on their iphone or ipad. That's why we create our Finger Drift Max game and we hope that this will be the best car drifting simulator you ever play!
One Finger Driver is the new best mobile free game racing car game to stunt racing while driving fast cars on the twisty road and stunts cars tracks in space among galaxy. No need of car driving school, free finger drive and learn to control the most furious sports cars, drift around the traffic at top speed meter or stunt jump on the infinity endless roads to become a superhero car rider.
Drive and drift the car through sharp edges and turns in speed to collect diamonds, points and shields. Avoid driving and drifting near edges, a slight mistake in drift; car hits edge and booooom.. Game Over, start again from beginning.Only the best of the best racers or drifters can perfectly avoid all the sharp turns and edges on the road. Make sure your skills can face all the challenges.
** FUN & ADDICTIVE GAMEPLAY
- use your thumbs to drift car and makes it turn around while avoiding other cars. However, the simplicity is what makes it very addictive and fun.
** ABOUT Phoenix Games LLP **
With over millions of users Phoenix Games LLP to be known as the creator of games that babies, kids, girls and parents love.
Visit us on https://www.phoenixgames.in
Share the experience of these top free games with your family, friends and social people.
Or follow us on…
** FACEBOOK **
https://www.facebook.com/phoenixgamesllp
** WE VALUE YOUR FEEDBACK **
message us on https://www.facebook.com/phoenixgamesllp
** PRIVACY POLICY **
As a designer of kids & Adults games, read our privacy policy here: http://www.phoenixgames.in/privacypolicygames.html
Amazing Features
Standlone Application with many smart and rich features.
Intuitive User Interface
One Finger Drive contains very intuitive, clean and easily understandable user interface
Unique Gameplay
One Finger Drive have very enjoyable gameplay which is perfect for relaxing and time passing
Best Strategy
One Finger Drive provides real time simulation which makes your brain more strategic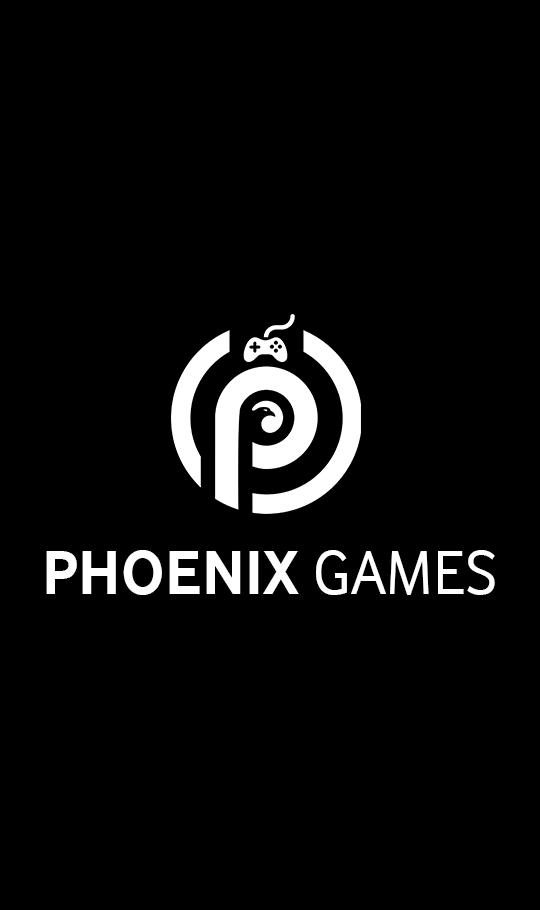 Robust User Experience
One Finger Drive's fast and responsiveness provides best and robust user experience to users
Revolutionary Mechanism
One Finger Drive is based on completely new mechanism which is revolutionary in gaming industry
Realistic Visulizations
One Finger Drive's next generation visualizations binds users and entertains them deeply
---
---